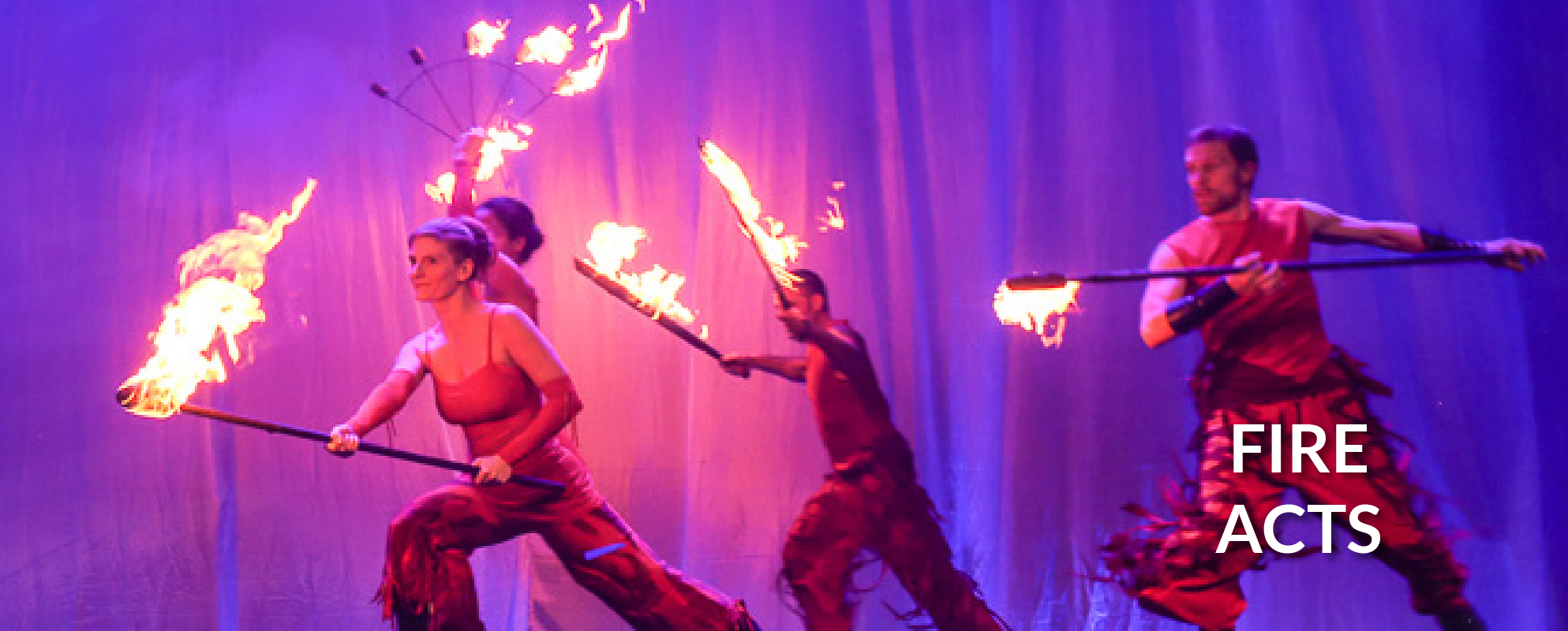 ADD A SPARK TO YOUR EVENT. SEND US A BOOKING INQUIRY
Sensuality, a touch of ceremony, precision of movement and an element of danger and the unexpected. Fire shows are a combination sure to captivate your guests.
Facts for Fire Performance
The Acts
Our fire shows are made up of multiple fire acts using a variety of fire tools and effects. Each act is approximately 2 minutes long. Our fire acts include solos and synchronized group pieces using props such as a fire fans, poi, fire hula hoops, flaming headdresses fire fingers, torches, fire swords, big ball of fire, long staff and double staff. Shows often include fire eating and can include fire breathing on special request.
Choreographed shows with 1 – 3 performers are usually about 5 – 12 minutes long. For longer shows (15 – 20 minutes) we would recommend incorporating some of our bigger fire props (e.g. ring of fire, fire sculptures) and to increase the number of performers to 4 – 7 in total.
Safety
We have strict safety protocol around fire performances and always have safety gear and technicians on hand to help with the show and to be available in the case of an emergency. We take care of getting all the applicable insurance and permits from fire departments as necessary.